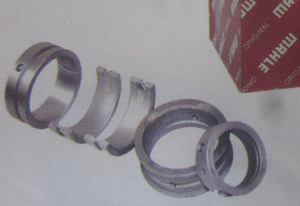 main bearing set 20b 30c cut t Mahle
Part number:
98-1770-B
Your cost:
$32.25

Description:
2 sets available on special, sold each

main bearing set 20 (.50mm) block, 30 (.75mm) crank for cut (1.00mm) thrust blocks.
Mahle.
If you're sending your block out to be align bored and you're not sure whether or not you'll need your thrust area cut, buy this and your machinist can trim it to fit your block perfectly.
Also known as part# 111 198 477OSBR.
Availability:
In Stock
We accept the following forms of payment: