Doghouse is 22 years old and we're still dedicated to our first thought: You can have confidence that we'll send you the part you ordered. We monitor our e-mails throughout the day and administrate our own website, which enables us to make on the spot changes to inventory, pictures and/or information for you. Even though there's thousands of products on our site, you may find that we don't have what you want. We are primarily a supplier of parts for VW's, sandrails and trikes & custom built to order vw air cooled engines.
We encourage you to e-mail and ask us to add product for you.
Give us a chance, as thousands have. It's Almost Too Easy!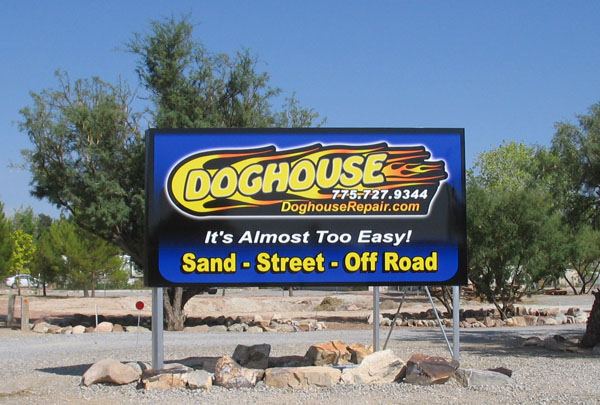 Doghouse Repair is a Nevada Corporation