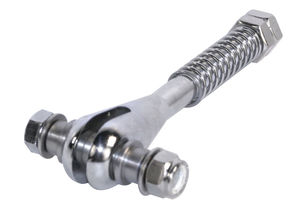 clevis set for limit straps - chrome pair - Empi
Part number:
17-2681
Your cost:
Description:
Empi says these are perfect for installing limit straps.
Chrome clevis.
Pair.
These are the only style clevis we sell.
The spring loaded rod makes for easy adjustment.
Use with weld on chassis mount part# 17-2682.
Empi used to sell these in black, but they don't anymore.
Availability:
Ships within 1-3 business days
We accept the following forms of payment: