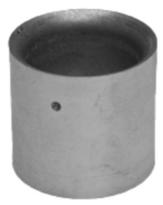 venturi 30 for 40 IDF
Part number:
71506.300
Your cost:
$14.00

Description:
2 on special, sold each.

choke 30 for 40 IDF.
41mm O.D.
Also called main venturies.
This is what you see when you look down the throat of the carb.
The bigger the choke, the more air you flow.
Sold each.
Availability:
In Stock
We accept the following forms of payment: