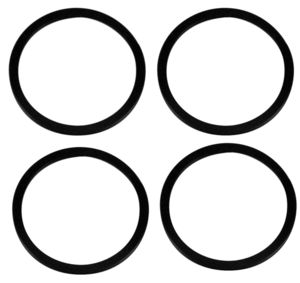 axle clip set spiral lock set for 934 - 4 piece set Empi
Part number:
16-2261
Your cost:
Description:
When you yank your 33 spline axle off and get ready to pull the 934 cv off, you may have to remove this clip first.
This is a set of replacement spiral locks for 2 axles.
To maximize suspension travel, some cars don't run these, so don't be surprised if you don't have them on your axles.
Empi packaged.
Availability:
Ships within 1-3 business days
We accept the following forms of payment: