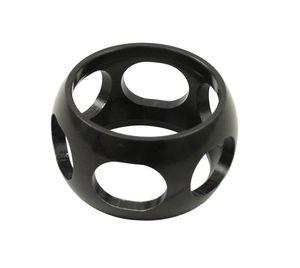 cv cage only bus chromoly - for 3/4" balls fits 98-5084-B cv
Part number:
16-2633
Your cost:
$15.95

Description:
2 on special, sold each.

This is the cage only for bus style cv's using 3/4" (.750") balls.
Clearancing required to fit the BIG balls found in German cv's.
Chromoly cage is designed for use in the Empi cv part# 98-5084-B.
This is what the 3/4" balls slide in.
Empi packaged.
Sold each.
Availability:
In Stock
We accept the following forms of payment: