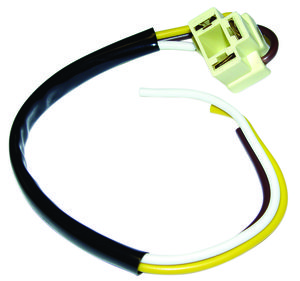 head light wire pigtail H.D. Empi
Part number:
16-2102
Your cost:
Description:
Dim lights? Worn out wires or just old eyes, sometimes it's hard to tell.
Start by replacing those existing head light bulb pigtails with new ones and say goodbye to corrosion, erosion, etc.
Heavy Duty plastic plug with color coded wires makes these about the best quality there is for this item.
That should brighten up your day!
Empi packaged.
Availability:
Ships within 1-3 business days
We accept the following forms of payment: