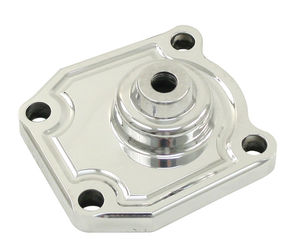 steering box BILLET COVER Empi
Part number:
16-7508
Your cost:
$25.95

Description:
1 available, on special. Normally $30.95

This will only fit type 1 & type 3 steering boxes part# 113 415 061C. Super cool looking addition to an otherwise ugly looking hunk of metal we call the steering box.
Empi packaged with 4 bolts & washers.
Availability:
In Stock
We accept the following forms of payment: