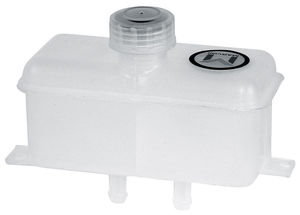 fill cap for late bug reservoir 113611301L
Part number:
98-6674-B
Your cost:
Description:
Reservoir with cap shown, cap only sold here.

If you have a late bug with a brake fluid reservoir that mounts on the inside fender well, up by the hood hinge, and its screw on lid is cracked or missing, this is that cap.
Made of std reservoir plastic material
Also known as part# 113 611 351.
Availability:
Ships within 1-3 business days
We accept the following forms of payment: