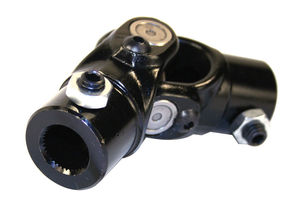 u-joint open for rack & pinion 7/8" smooth x 3/4" 36 spline
Part number:
17-2627
Your cost:
$28.50

Description:
1 on special. Then they are no longer available.

This is a 7/8" smooth bore on one side of the joint & a 3/4" 36 spline end on the other.
This is a big knuckle, black joint.
Availability:
In Stock
We accept the following forms of payment: