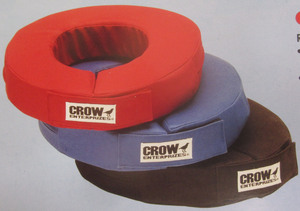 neck collar Crow safety collar Proban Tapered Black
Part number:
20164A
Your cost:
Description:
All Crow product orders must exceed $50 in product value in order to be processed.

This is a Crow 360 degree neck collar in Black.
Made of flame-retardant Proban materials.
SFI-3.3 approved.
Tapered so the back is 2 1/2" and the front is 1 3/4".
This is commonly worn around your neck, just below your helmet.
Velcro closure.
Sold each.
Availability:
Ships within 4-7 business days
We accept the following forms of payment: