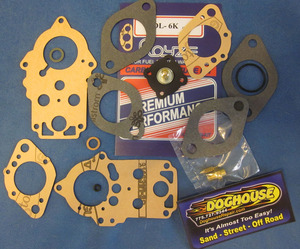 Baby Dellorto 34mm carb rebuild gasket kit FRD34B
Part number:
DL-6K
Your cost:
$37.35

Description:
ONLY 2 LEFT IN STOCK, THEN THEY'RE GONE.

This kit is only for the 34mm Baby Del's or FRD34B carb.
Has everything you need to replace when you've taken your carb apart for cleaning.
Does ONE carb.
Availability:
Ships within 1-3 business days
We accept the following forms of payment: